CORPORATE

Make your event extra special with this service. KyKy Kookies caters to both large and small groups; no matter the size, KyKy Kookies is ready to start baking up delightful treats that you and your guests will love. We try our best to cater to special dietary requirements, and can make most of our treats conform to even the strictest standards. Get in touch with a member of our team today, and let us make your event truly unforgettable.
GET IN TOUCH!
GIFTING
Looking for the perfect gift to leave a lasting impression on your colleagues and clients? KyKy Kookies takes pleasure in creating the perfect gift to express your gratitude and we would love to work with you!
If you are interested in this service, please feel free to send us an email and we will gladly get back to you!

GET IN TOUCH!
SPECIAL EVENT

We would be honoured to be a part of your next celebration. We know that planning an event can be quite an undertaking, but picking out sweet or savory treats is a stress-free, creative, and fun process when you do it with KyKy Kookies. We offer a wide range of catering options. Get in touch with us today!
GET IN TOUCH!
FEATURED PRODUCTS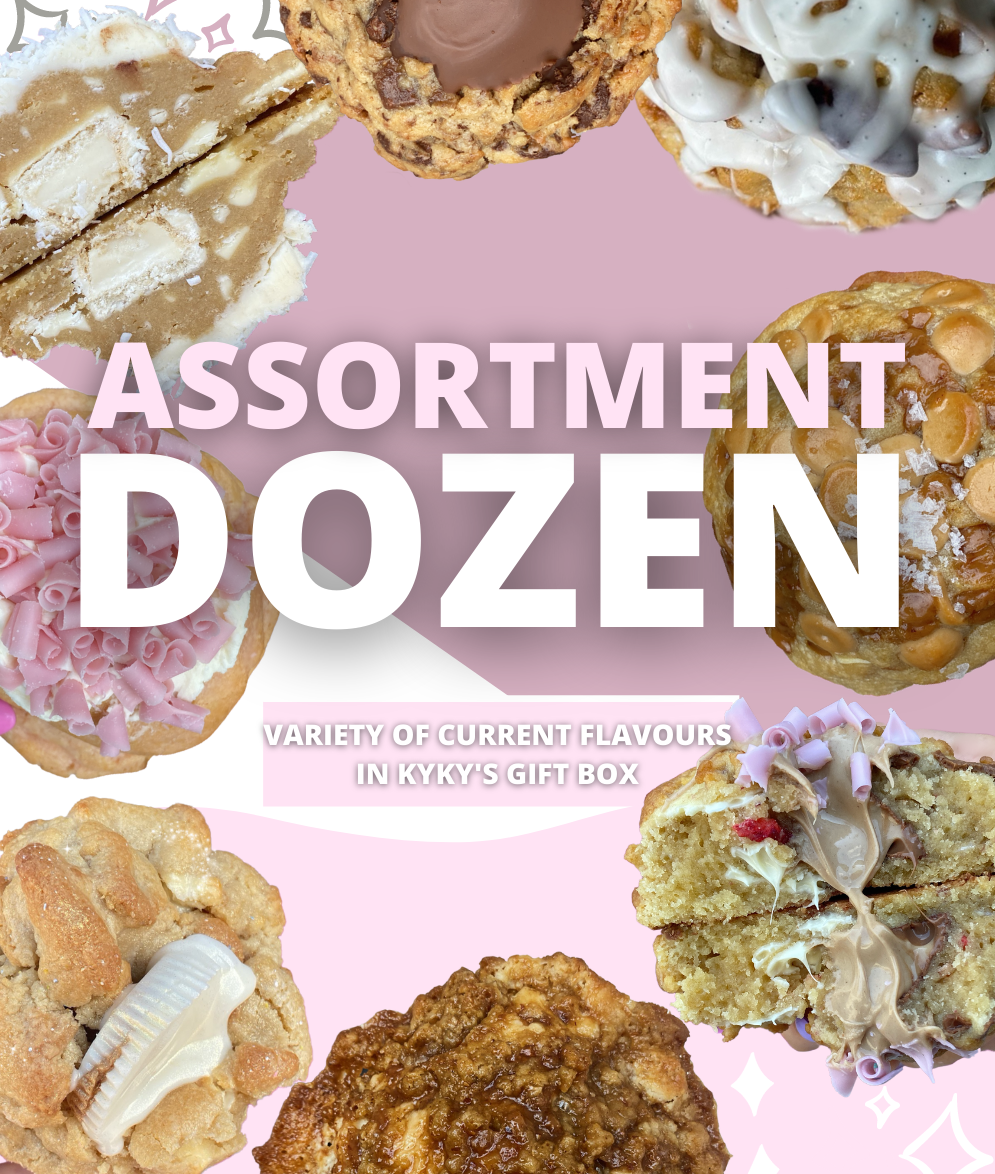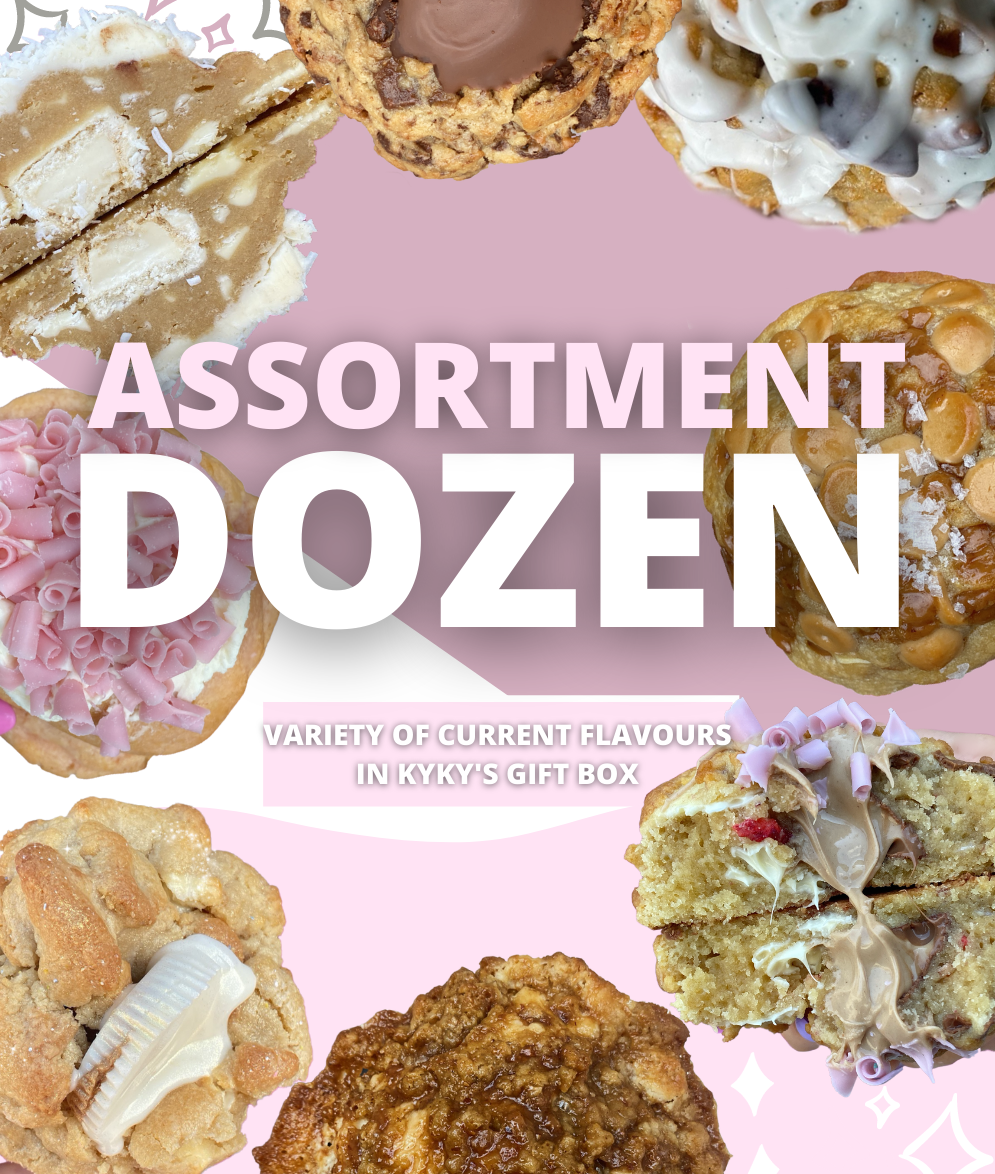 Assortment Dozen
$58.00
Chocolate Chunk Pecan Pie!
$5.00
Christmas
$5.00
Cinnamon Roll
$5.00